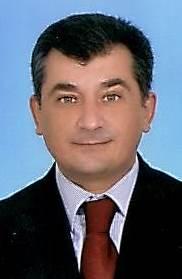 Prof. MURAT TOLGA ÖZKAN

Gazi University
Research Areas:
Artificial Intelligence, Computer Learning and Pattern Recognition
Neural Networks
Mechanical Engineering
Construction and Manufacturing
Machine Elements
Machine Design
Computer Aided Design and Manufacturing
Mechanisms
Modeling and Simulation of Dynamic Systems
Finite Element Methods
Modal Analysis
Simulation
Speech Title:
Artificial Neural Networks in Design Engineering and Science
Abstract:
Design has great importance in our daily life. Every product we use has a design process history. Different processing steps are required according to the purpose and place where the design is used. The design approach of mechanical engineers is; creation of technical drawings, performing engineering calculations - material selection and manufacturability processes must be determined exactly. Today's technology is faced with a development every day in order to minimize the processes that engineers do/will do and to produce an economical design and then a product. For this reason, in addition to advanced computer software, by combining advanced software and programming skills, Artificial Intelligence-based design procedures are accelerated, economized and many options can be put forward. For this purpose, real designs can be converted into products by using more realistic approaches of engineering calculations faster than design diversity.